Hello everyone,
as most of you know, on my homepage
my homepage
you can click lots of different collection types, f.e.
POWDER COMPACTS
PORCELAIN
GIFT SETS
To keep these sites updated I need your help.
Often you will see items listed with "Issued" 0 or 11 or 3001. This may seem strange to you, but these are items I either have myself or I copied pics somewhere, but have no idea of their year of issue. I gladly part my knoweledge with you, but of course I'm not omniscient at all.
PLEASE BE SO KIND AS TO SCAN ALL THE CATALOGUES OR BROCHURES
you might have and send them to me in order that I can improve these sites.
EstÈe Lauder used to issue catalogues for their employees in the dept. stores in order that they could see in advance which items would be issued next season.
I have those from 1973 and 1976 to 1982 and thanks to a collector friend scans from 1983.
Here come samples of what I'm talking about:
CATALOGUE 1983 PAGES 2 & 3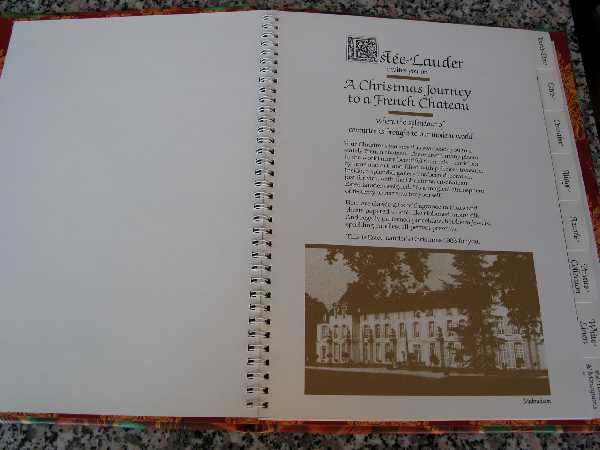 CATALOGUE 1983 PAGES 8 & 9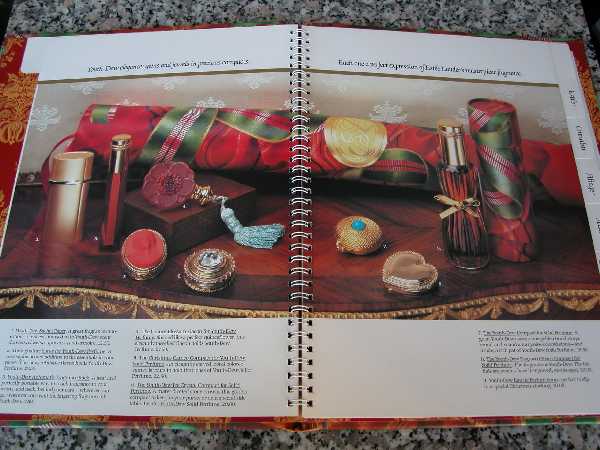 E.L. also issued brochures or prints for their customers.
In order that we all have more precise details of the E.L. items
PLEASE SEND EVERYTHING YOU EVER CAN SCAN!!!!!
Please be so kind as to add EstÈe Lauder in the reference of your e-mail, as I don't want to loose or delete any because of the lots of spam I always get.
If I don't thank you within 2 days, please e-mail me again to ask whether or not I got your mail.
I hope I will be showered with mails.
swisslady@swisslady.com
PLEASE MAKE SURE TO WRITE "ESTEE LAUDER" INTO THE REFERENCE
as I always get a lot of Spam.
Thanks a million for your kind help and have a great day,
Brigitte
Edited by Brigitte, 03 November 2009 - 07:12 PM.